Some of our previous
projects
Ys IX: Monstrum Nox
With a massive city in a single loading zone, and rapid traversal options, all on Falcom's custom engine, porting the excellent Ys IX: Monstrum Nox to PC and Stadia was our biggest engineering challenge yet.
Not only did we invest a lot of time and effort into making various aspects of the game work as intended at arbitrary framerates rather than just the originally targeted 60 FPS, we also added full ultrawide resolution support, and a slew of graphics settings. However, perhaps the most fundamental aspect of our work was performance optimization, with CPU performance increasing
two-fold
from our initial beta versions to the final release build, at identical quality levels. We documented and shared some of the work it took to get to this result with the community in a
"behind the scenes" piece
.
While it took some time after the release, we also
implemented a full local co-op mode
in the game, which goes far beyond the experimental Ys VIII option in terms of polish and feature set.
The Legend of Heroes: Trails of Cold Steel IV
With Trails of Cold Steel IV being the final entry in its (sub-)series, we focused on providing the - by now - very sizeable feature set expected by its fans on PC. However, we still added some more minor QoL and niche features beyond that, such as the ability to select a specific fullscreen refresh rate or disabling the automatic switching of button prompts for Steam controller users.
While the audio quality of the Opus codec we use in this and all our recent projects should be transparent for the vast majority of listeners, for the most discerning audiophiles in the audience we also released a
lossless optional audio pack as free DLC
.
Ys VIII: Lacrimosa of Dana
The PC port of Ys VIII was not without its issues originally, with a sequence of studios and consultants hired to try and improve the situation. PH3 games was the last in this line, building on the earlier work to provide a PC version which has now climbed from mixed results to a
very positive reception on Steam
.
In addition to significant graphics, performance, input and stability improvements,
our patch for the game
also included an experimental 2-player cooperative mode.
Following this successful PC patch, we also worked on porting Ys VIII to Google Stadia, our first project targeting this platform. While we had to overcome a few challenges, players on Stadia
loved the performance and quality
of the final result.
The Legend of Heroes: Trails of Cold Steel III
In the Trails of Cold Steel III porting project, we had our first opportunity to work with
NIS America
on a full PC port. We implemented all the features that made our work on its prequel stand out, while also ensuring that the game still runs well despite the higher performance target of the original hardware.
One particularly noteworthy improvement in ToCS3 compared to our earlier releases is its asset compression. We investigated various options in order to provide the best possible balance between on-disk size and loading speed for the majority of our users, and
documented the results
.
The Legend of Heroes: Trails of Cold Steel II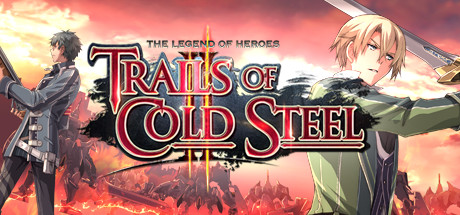 After our work on Trails of Cold Steel I, we were provided with the opportunity to take on the complete PC porting project for its sequel from the start. Over the course of this project, we implemented all the PC-specific features of the ToCS1 port, added additional voiced lines by partially reverse-engineering the existing asset conversion pipeline, and also implemented full platform support for both Steam and GoG Galaxy features.
We also devised and implemented a novel
instant resume feature
which was widely reported on during development, e.g. at
PC gamer here
.
ToCS 2 is currently rated
overwhelmingly positive
on Steam, with many reviews pointing out the quality of the port.
Rez Infinite
For Rez Infinite, we were contacted by Enhance Games to provide additional technical QA and feedback for the PC and VR versions, on a small scale and rapid timeframe.

We examined all modes of the game and provided some feedback regarding controls and performance, which was implemented in the final release. We also identified a specific rendering bug in the classic VR mode.
The Legend of Heroes: Trails of Cold Steel I
For Trails of Cold Steel, we were contacted by XSEED to investigate the performance and loading times issues of an existing PC port in development. After extensive profiling, we improved loading times and performance significantly, but noted that far better results could be achieved by migrating to a DX11 renderer.

XSEED gave the green light, and we took over the port, moving to a new renderer and implementing a number of additional features for the PC version: trSSAA, unlocked FPS, HBAO+ ambient occlusion, higher quality shadows, LoD settings, a smart turbo mode, and ultrawide aspect ratio support.

ToCS 1 is currently rated overwhelmingly positive on Steam, with many reviews pointing out the quality of the port.